Black Gang
While buying tickets for the mu-ziq show at The Bottom of the Hill on July 25th, I noticed that Mike Watt will be playing there this Friday. Which made me sad, because lab goings-on preclude me from going. But as I was perusing Watt's Hootpage, I found a great reason to tear all of the hair out of my head.
This year we had to leave Coachella pretty early. In doing so, we missed Iggy Pop and the Stooges, who were playing their first gig in almost thirty years. That made me a little sad. But guess who, unannounced, replaced the deceased Dave Alexander on the bass?
You guessed it. I missed Mike Watt playing with Iggy Pop and the Stooges.
I think that seeing mu-ziq and Squarepusher might make up for it, though.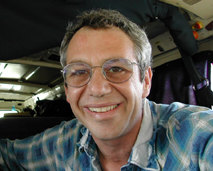 ---
As Dianna so astutely pointed out: "Fuck lab."
Well, maybe she didn't use those words. But the sentiment was there. I'm going to find out if another Watt fan wants to go, and if he does I'm going to count myself there.
Posted on June 05, 2003 10:18 PM