Wherein Pigs Fly and The Devil Breaks Out the Ice Skates
Well, what do we have here? An update? On Avenue Canyons? Next thing you know, the sun will drop out of the sky with a wet thud.
So here's my plan:
I'm going to start updating Avenue Canyons on an irregular basis. The current layout is something of an experiment. It might work. It might not. I'm lazy and haven't written a master CSS yet, so this format is rather high-maintenance. Once I get off my tushy, things will be smoother.
At any rate things on my end are rather mixed. I'm about a month from my last day at the Institute of Neurological Disease, and I'm not sure how I feel about that. On one hand, it'll be great to start grad. school and try something new. On the other hand, I've become great friends with lots of the people I work with, so not seeing them every day will be a little weird. Plus, there's that whole $10k+ pay cut that's intrinsic to entering the poverty-stricken world of a graduate student. At least during my month of freedom I'll get to visit people that I should have been visiting all along.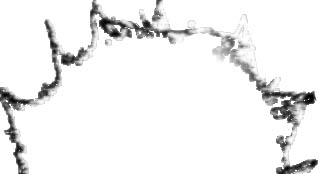 Posted on June 17, 2002 12:00 PM